Karaoke Shows Throughout The East Valley!
You will love the quality equipment and sound system! Great song selection updated often with the latest songs.
Looking for Karaoke for your private party or special event? Write Bill@dirtygoat.com for pricing and availability.
Wednesday
New Wednesday show coming soon!
Thursday at Pacino's Italian Restaurant
Thursday karaoke at Pacino's Italian Restaurant in Mesa on the NE corner of Power and McDowell from 8:00 to 12:00. 2831 N. Power Rd., Mesa.
Friday at The American Legion - Tempe
Karaoke every Friday from 7:00 to 11:00 at the Tempe American Legion Post 138, 107 E. Broadway Rd., Tempe 85282. On the south side of Broadway just east of Mill.
Saturday at Copper Still Moonshine Grill - Gilbert
Karaoke every Saturday from 9:00 to 1:00 at Copper Still Moonshine Grill, 2531 S. Gilbert Rd., Gilbert 85295
Looking to rent karaoke equipment or music for your next party or event?
Music Only Package - 4500 songs on original karaoke CDG's with songbooks for only $50*
Complete remote control system with 5000 songs, 2 speakers, and 2 wireless mics only $125*
Let us host your party with our deluxe system that includes over 12,000 song titles. Pricing starts at $200
*Price may vary depending on distance traveled, day of the week, and set up time. Call Bill at 480-529-2575 or write Bill@dirtygoat.com for more information.
---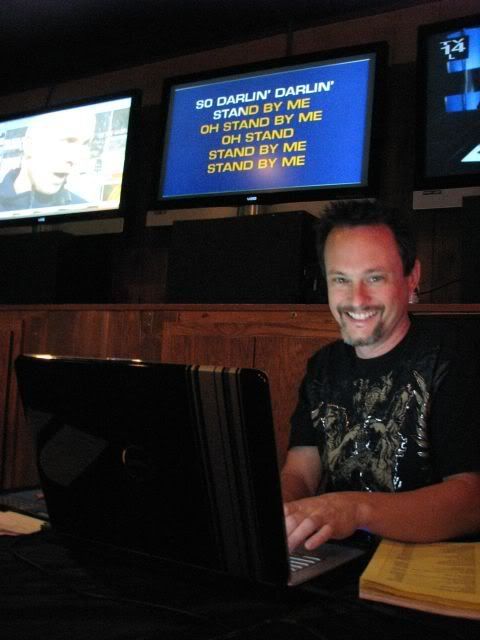 ---
---